Announcements
"CHURCH LIKE IT USED TO BE"
2023 at Bethel Baptist Church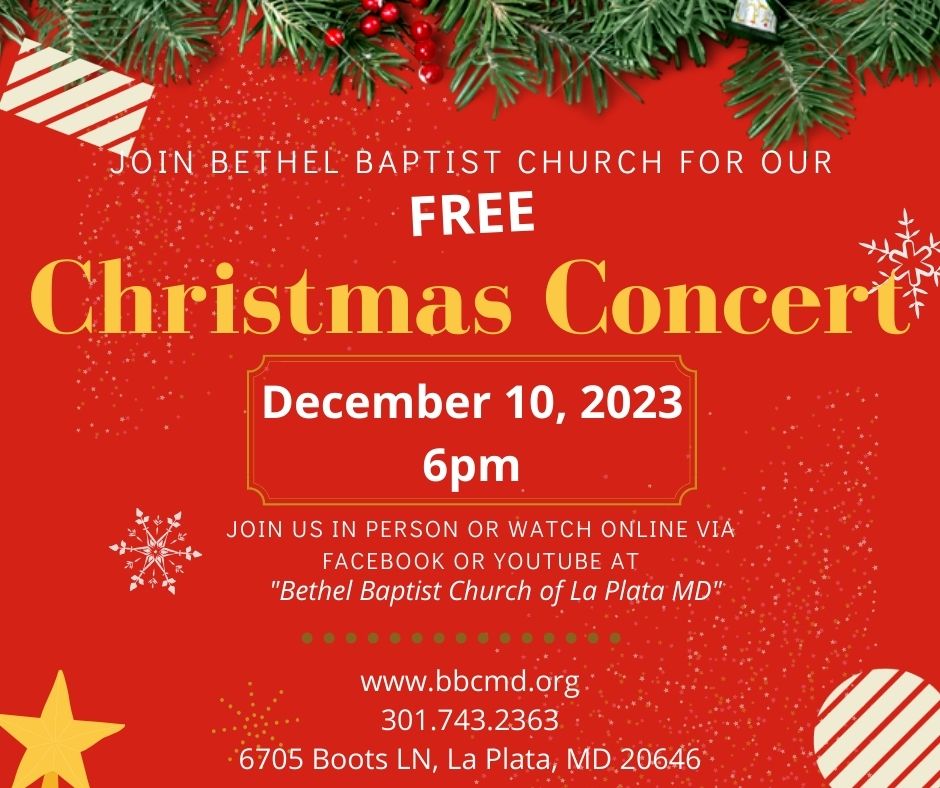 Christmas Concert: December 10, 2023 at 6pm. Refreshments to follow!
Regular events
          B.R.I.G.H.T. Lights:
B.R.I.G.H.T. Lights is a discipleship program for girls, ages 9 and up, teaching principles that every girl needs to know to grow in their walk with the Lord. B.R.I.G.H.T. Lights meets once a month on Sunday afternoon from 1:30 to 3:30pm. Lunch is served. For the next meeting date and location, please call the Church at (301) 743-2363.
Livestreaming:
All services, with the exception of the Sunday School hour, are being livestreamed on Youtube and Facebook. Both mediums of streaming are viewable through our website under the Livestream tab.
---